Serving Virginia & Surrounding States
Destination:
Customer satisfaction!
Reliable trucking company
Looking for dependable, honest transportation?
We take pride in shipping a customer's load from A to B.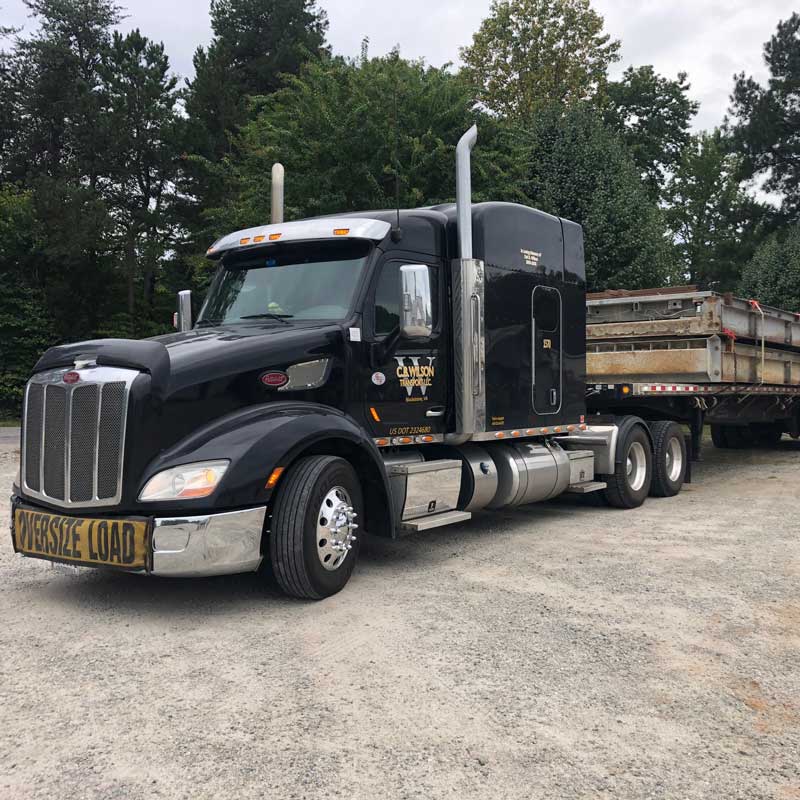 You want to know what's going on, and we'll keep you informed every step of the way.
If there's anything that ten years in the trucking industry has taught us, it's how much open, honest, and reliable communication matters. That's why we've made it our mission to deliver your goods not only on time, every time, but with a solid line of communication the whole way.
We know how staying attentive and responsive to our client's needs is a critical step in relieving the anxiety and worry that can come with managing a transportation project.
We've worked hard to build our reputation as the best in the industry, and we are proud to pass that on to you. Every delivery is cared for with the same respect and consideration that we would give our own family.
Here at C.B. Wilson Transport, it is our honor to put you first and exceed your expectations for dependable transportation.
"...a pleasure to work with! Their work ethics are a rarity these days!"
"Every one of their drivers show professionalism when receiving dispatch and when picking up and delivering the loads."
"I have had a really a good experience working them since 2013. Our product is delivered on time and free from moisture and road grime."
"...excellent communications and a sense of urgency on every shipment."
If you're tired of feeling like your delivery is just one of thousands, then C.B. Wilson is the transportation company you're looking for. We treat each load like it's our own. You'll never feel left out of the process.
Having your goods transported safely and reliably by us is easy as 1, 2, 3!
Get in touch by giving us a call or sending us a message. We'd love to know more information about your shipment, and help you get it delivered successfully.
After we determine your needs, we will send you a custom quote to your email. Once approved, we will schedule your delivery.
You can take a sigh of relief knowing that you've found the right team to move your goods. Your delivery will be made safely and on time.
Included with every secure transport...
Want to know where your load is? Give us a call and we will track your truck's location and send you the details.
Don't have one? Don't worry, we can provide one for you during billing.
Enjoy the modern convenience of email invoicing. Not your thing? That's okay! We still have good old-fashion paper invoicing, too.
You can reach us anytime, 24/7, for questions or updates. We're here for you!
Avoid the nightmare of an untrackable delivery.